NORTH COAST AHEC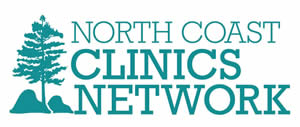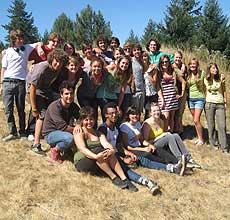 The North Coast AHEC is housed within the North Coast Clinics Network (NCCN), a clinic consortium of 15 community health centers in Del Norte, Humboldt and Trinity counties. The North Coast AHEC provides continuing education for rural health professionals through face-to-face and distance learning; offers training experiences for medical, dental and mental health students; offers training in how to conduct health education to community members for nursing students and provides shadowing experiences to high school students interested in health careers. The NC-AHEC identifies workforce needs; promotes provider and clinician training events; supports coordination of on-site experiences for health professions and high school students; and monitors and develops recruitment and retention techniques to support network members with the overall goal of ensuring adequate access to quality health care services on the North Coast.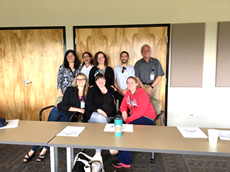 Center activities include strategically advertising job vacancies, attending career fairs, developing outreach materials and assisting health centers in applying for the National Health Service Corps (NHSC) and other scholarship and repayment programs. The AHEC has established partnerships with other non-profits, medical providers and academic institutions, enabling the development of innovative strategies and collaborations to overcome recruitment and retention challenges in rural Humboldt, Del Norte and Trinity counties in Northwestern California. Collaboration between academic institutions and health centers leads to new and enhanced multidisciplinary training opportunities for students pursuing medical, dental, mental/behavioral, and allied health care fields of study with the ultimate goal to encourage and supply a healthcare workforce to sufficiently meet the needs of the North Coast's underserved, rural communities.
For more information, please contact the Center Director – Connie Stewart
Click here to view the North Coast AHEC Brochure.