CALIFORNIA AHEC PROGRAM OFFICE

The California Area Health Education Center (AHEC) is located at the University of California, San Francisco, School of Medicine's Fresno Medical Education Program.
Click here to view the California Statewide AHEC Brochure.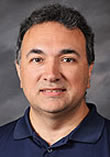 Ivan Gomez, MD – Program Director and Principal Investigator
I am the current Program Director for the California Area Health Education Center (AHEC) through UCSF Fresno's Medical Education Program as well as the Chief of UCSF Fresno Family and Community Medicine. I completed my residency with UC Davis Family Medicine Program in Merced, California. I am particularly involved in family-oriented adult and pediatric HIV/AIDS care and am currently the Medical Director of the Pacific AIDS Education Training Center in the San Joaquin Valley. My other clinical interests include obstetrics and inpatient medicine. I also precept and provide clinical care at a UCSF rural site in Selma and am an Advisory Faculty for the Advanced Life Support in Obstetrics course held yearly at UCSF Fresno.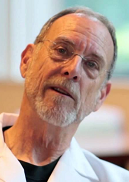 H. John Blossom, MD – Past Program Director
Dr. Blossom is the previous Program Director and a board certified family physician with many years of experience working in CHCs. He is an Emeritus Professor of Clinical Family & Community Medicine at UCSF Fresno and works regularly in CHCs in the Fresno area. Dr. Blossom is a member of several workforce collaboratives both in the state of California and nationally, including the HRSA Bureau of Health Professions and Bureau of Primary Care taskforce on workforce in CHCs. In addition to directing the AHEC, he founded the California Preparedness Education Network and has directed the disaster preparedness training activities in underserved areas since 2003.
Juan David Garza, MA – Associate Program Director
My professional career has focused on networking and collaborating with community organizations that focus on serving medically underserved communities. I have managed grants that focus on at-risk youth, children 0-5 years old, teen dads, and foster and juvenile justice youth. I have also managed State, Federal and Private Contracts. I also served in leadership roles such as the National AHEC Program Office Constituency Group. I served as a school board member in my community for four years, with two years acting as the Board President. I was also part of the Fresno County Board of Trustee Association Board, which represented all of Fresno County. This has prepared myself in my role as the associate director for the California Statewide Area Health Education Program.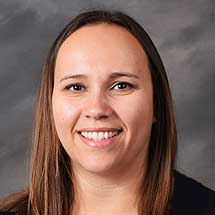 Iris Price, MA – Research Director
I am a graduate of the Smittcamp Family Honors College and hold an MA in Experimental Psychology from California State University, Fresno. Before joining AHEC, I was the Research Coordinator and Grants Manager for UCSF Fresno's Family Medicine Department, where I taught evidence-based medicine, supervised resident research and QI projects, coordinated patient and teaching simulation experiences, and managed department grants. I have experience with 
quantitative and qualitative analyses, research methodology, survey design and distribution, data collection (chart review, survey, database management), and data analysis. My research interests include health care reform and increased access to medical services.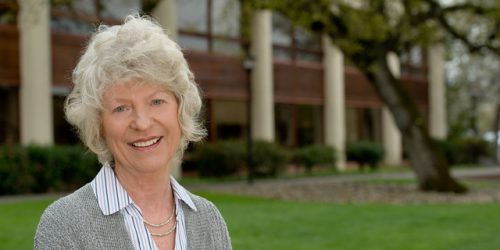 Virginia Fowkes, FNP, MHS – Evaluation and Strategic Planning Director
My professional career has focused on developing and evaluating programs to train health professionals for medically underserved communities including physician assistants, nurse practitioners, medical students, and other health professions students. I have worked with AHEC programs for many years, co -founding an early inner city AHEC, co-directing the national evaluation of the first three generations of AHEC programs, assisting numerous states in developing their AHEC programs or their program wide evaluation plans. I am a Sr Research Scholar, Emerita, at Stanford University School of Medicine and joined the CA Statewide AHEC Program's leadership team in 2003 to assist with community program development and direct strategic planning and evaluation.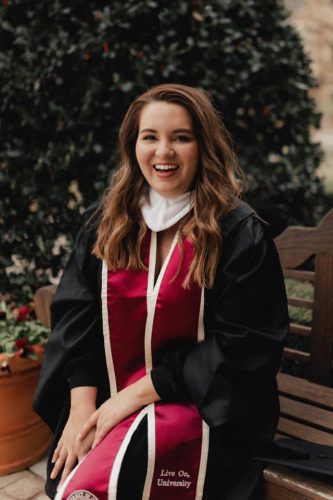 Shelby Fallas MA– AHEC Scholars Coordinator
My professional career has focused on higher education and student services. I obtained my Bachelor of Arts in Psychology and my Master of Arts in Administrative Leadership from the University of Oklahoma. I previously worked as the Assistant Director of Recruitment in private college admissions where I facilitated and created recruitment events throughout Fresno County. Prior to my relocation to California, I was working as an admissions counselor/student success advisor at an Oklahoma Community College. During my graduate career I focused on intercollegiate academic athletics at the top academic athletic facility in the country. I completed a graduate assistantship and internship in Division I academic athletics. I also completed the Disney College Program and studied Leadership at Disney University.